The attrition in the Bitcoin space has been relentless. The last few years have seen not only loads of small stores go out of business; a number of big retailers — most recently Rakuten.com — have stopped accepting Bitcoin as well.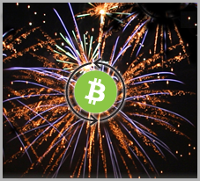 Yet despite that, we're pleased to announce we've managed to grow our product database firmly over the 3-million mark. That is, there are now more than 3-million things you can buy with Bitcoin, all listed here on Spendabit!
To get here we've had to continue to scour the Web for Bitcoin-accepting merchants, make improvements to our secret-sauce (product-detection engine), and scale up our infrastructure — all while trying to keep the broken links and defunct websites to a minimum. As always, if you see anything (merchants, products) we're missing, feel free to let us know.
Forthcoming Search Improvements
In addition to improving the quantity of results provided by our search-engine, we also work unrelentingly to bring improvements in the quality of results. As some specific examples, we plan to roll out the following new enhancements in the coming weeks:
New product-filtering functionality, including support for custom price ranges.
Continued improvements to our default (by-relevance) product-sorting algorithm.
Better handling of acronyms and abbreviations — for example, making sure "tv" and "television" will return roughly the same results. Or, to ensure a product labeled "500GB SSD" will still come up if you search for "500 gb ssd" (adding a space between "500" and "gb").
As with recommendations for merchants we are missing, we welcome feedback regarding our general search experience.
Partnership With CryptoWoo
The ongoing drama in the Bitcoin world has been a drag, but despite the divisions and divisiveness in the community, we're pleased to be partnering with CryptoWoo to give merchants another option for their payment-processing needs. If you host a store using the WooCommerce plugin for WordPress, CryptoWoo might be a good fit for your payment-processing needs; you can accept bitcoins straight into your own Bitcoin wallet, without the need for a third party between you and your customers.
If you decide to give CryptoWoo a try, be sure to use promo-code SPENDABIT to receive a 20% discount.
We're always happy to partner-up with others in the ecosystem to further the cause for Bitcoin and censorless, honest money. Don't hesitate to get in touch if you have a Bitcoin-related company or website and think we may benefit in working together.