Spendabit is pleased to announce the launch of Region Support (i.e., "localized" search) for all of the European Union. This presently includes more than one-hundred merchants from a dozen countries, but will include products from other EU countries as soon as Bitcoin-enabled merchants come online.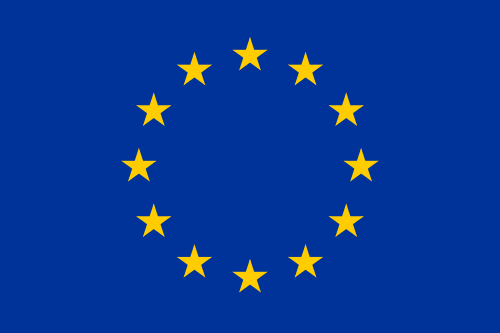 Prior to enabling search for the European Union, Spendabit had supported region-specific search for the United States, the United Kingdom, and Australia. This addition enlarges the umbrella of supported countries to thirty (30). The following twelve countries are amongst those with products now listed on Spendabit: Austria, Belgium, Czech Republic, Denmark, Finland, France, Germany, Italy, Netherlands, Spain, Sweden and the UK.
What's It Good For?
Spendabit aggregates products from across the globe, so oftentimes a search will return impractical results when no specific region is selected. To address this, Spendabit gives users the ability to narrow search results by country or region.
For example, suppose you live in Germany and are looking to buy a new bike (and want to pay with Bitcoin). Without filtering products to those in the EU, many of the results may be listings from the United States or Australia, for example, so may be impractical purchases due to shipping costs and/or customs-related restrictions. Limiting products to those in the EU will likely yield more useful results.
How to Use It
To use this feature, start a new Spendabit search and select your region from the drop-down menu in the filters section on the left, then click "Set Region".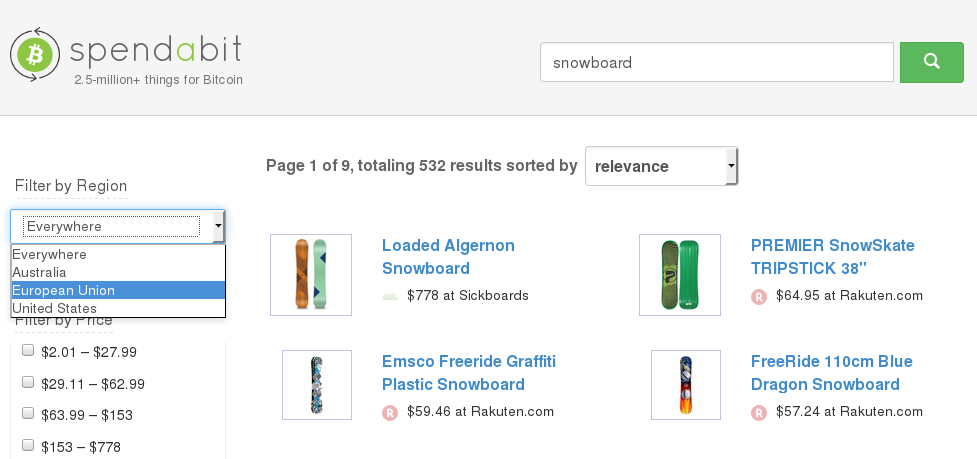 The updated results will be limited to the selected region, as will results from any subsequent searches. To return to global results, select "Everywhere" again, from the same menu.
Aiming for the Globe
Bitcoin is a worldwide phenomenon and as the Bitcoin economy grows we hope to support every country on Earth. Feel free to get in touch if you'd like to see Region Support for your country – and especially if you already know of Bitcoin-accepting merchants based there.
About Spendabit
Spendabit is a "Bitcoin Product Search Engine", helping shoppers find products available from Bitcoin-accepting stores across the globe. Having launched in the summer of 2014, Spendabit began life aggregating from only a dozen merchants and has since expanded to cover hundreds of merchants with millions of products — all available for Bitcoin.
As always, we're open to feedback, questions, and ideas, related to this feature or otherwise; don't hesitate to reach out.