Spendabit supports the arts and growing the Bitcoin economy. Each week in May we will feature new Bitcoin-themed artwork.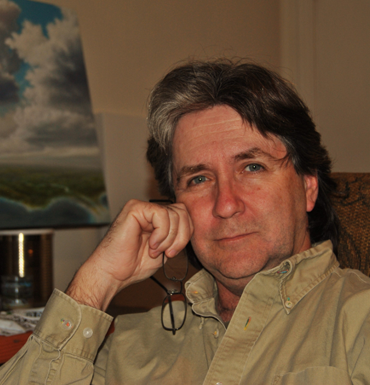 Ray Istre was born in 1957, in Crowley, Louisiana, and has been creating art since childhood. He began drawing and progressed into painting and printmaking while working at his uncle's printing shop, where a proof press was available to make prints. He went to LSU on an art scholarship.
Ray is currently working on "Art of Bitcoin" mixed media paintings.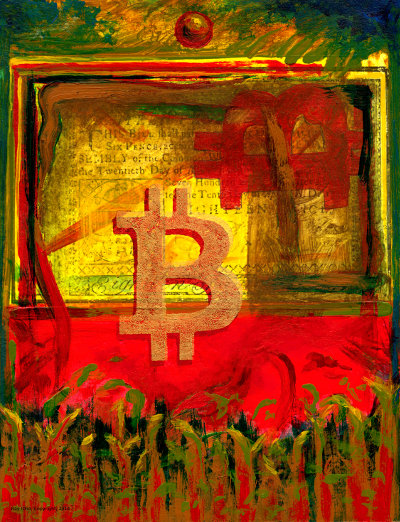 More from Ray:
"In my art, I contrast the Bitcoin logo with other historical forms of money, such as coins and paper money. Anything can be used as money if the seller is willing to accept it as payment. I also contrast these icons of traditional money with the unknown abstractions of our human existence. I don't know for sure, but I suspect that there is much more that I don't know about the Universe than what I do know. In that frame of mind, I paint in abstractions which is a realm of faith."
See more of Ray's unique Bitcoin-inspired artwork.
If you're an artist that has created Bitcoin-inspired artwork let us know, and perhaps we can share some of it with the community.